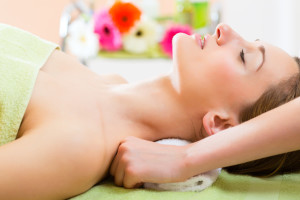 At Sister Rosalind's we listen to you. Every massage begins with an individual consultation to determine what is going on with your body, and what treatment would be most beneficial.
Our goal is to deliver a truly therapeutic experience. In order to provide the best possible care, we offer a wide variety of massage styles. _________________________________________________________________________________
Pre-Paid Package of 3 Massages – Designed to save you money without any long term commitment. This package is sold at a discounted rate and is good for 3 – 1 hour therapeutic massages. Massages may be used at our Burnsville or Highland location. Massages do not expire and are not transferable. Not valid with any other offers.
Therapeutic Massage – Therapeutic massage (also known as Swedish massage) is the most common type of massage. 

Therapists use long smooth strokes, kneading, and circular movements to promote relaxation, among other health benefits. 

If you've never had massage before, this is a good one to try first. 

Learn more about therapeutic massage.
Sports Massage – Sports massage therapy is geared toward athletes of every kind. Sports massage can enhance performance, relieve muscle pain and stiffness and speed up recovery after training. We have highly qualified certified massage therapists who can help you meet your goals. Learn more about sports massage.
Deep Tissue Massage – Deep tissue massage therapy applies deeper pressure which is beneficial in releasing chronic muscle tension. It can help reduce pain, increase range of motion, relieve muscle spasms and improve circulation. Learn more about deep tissue massage.
Trigger Point Massage – Trigger Points are points of pain and spasm in the muscle often referred to as "knots". Trigger point massage therapy is designed to relieve the source of the pain through isolated pressure and release. Learn more about trigger point massage.
Acupressure Massage – Acupressure is an ancient Chinese healing method that involves applying pressure to certain meridian points on the body to relieve pain. Learn more about acupressure massage.
Connective Tissue Massage – Connective Tissue Massage is a form of massage that has been known to relieve chronic tension, increase ease of movement, improve posture, and enhances self-awareness. Learn more about connective tissue massage.
Craniosacral Massage – Craniosacral Massage is a gentle, noninvasive treatment that addresses the bones of the head, spinal column and sacrum. The goal is to release compression in those areas which alleviates stress and pain. Learn more about craniosacral massage.
Manual Lymph Drainage Massage – Manual lymph drainage massage is a form of very light massage that encourages lymph flow in the body. It is particularly good for detoxification, edema, spider veins, redness and acne. Learn more about lymph drainage massage.
Myofascial Release Massage – Myofascial release therapy is a combination of stretching and massage. It helps with chronic back pain, headaches, strains, and carpal tunnel syndrome. Learn more about myofascial release therapy.
Neuromuscular Massage – Neuromuscular massage therapy aims to alleviate muscle pain and stress using intense, concentrated pressure on that area. Pressure can be applied using the hands, elbows or a small device called a t-bar. Learn more about neuromuscular massage.
Reflexology Therapy – Reflexology therapy is a healing art by applying pressure using fingers (usually thumbs), on feet and hands to activate reflex points of the organs in the body. It helps to improve circulation as well as bodily function. Learn more about reflexology therapy.