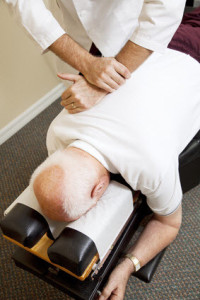 Their are many benefits of integrating chiropractic care with massage, especially if you suffer from chronic pain or fatigue. Massage is incredibly rejuvenating, however the pain can return rather quickly. This is because the underlying cause of pain is not being addressed.
When massage and chiropractic care are used in combination, they help you maintain your optimum health.
Chiropractic care is a safe and effective treatments for neuromusculoskeletal conditions, including but not limited to low back pain, herniated or bulging discs, neck pain and headaches.
We're dedicated to helping you achieve your wellness objectives and are committed to bringing you better health and a better way of life by teaching and practicing the true principles of chiropractic wellness care.
Health Benefits of Chiropractic Care
Chiropractic care is not just for those who suffer from chronic neck or back pain. Chiropractic care can benefit a great number of health conditions including but not limited to:
Leg Pain (Sciatica)
Knee, Foot and Ankle Pain
Shoulder or Elbow Pain
Arm or Wrist Pain
Carpal Tunnel Syndrome
Migraine and Tension Headaches
High blood pressure
Sleep disorders
Repetitive Stress Disorders
Stress and Tension Disorders
Fibromyalgia
Arthritis
Our Chiropractors
At Sister Rosalind Massage & Wellness Centers Dr. Brausen operates under his own business handling all of our clients Chiropractic needs. Rest assured you will receive the finest quality of care.
Call to schedule your appointment today!