Sister Rosalind's works with highly trained therapists, who have committed on average, 700 to 1000 hours of training! Each therapist is course certified, licensed per local city/state requirements and many of them nationally certified. Our dedicated staff members are here to serve your individual needs from relaxation to rehabilitation. Thank you for choosing Sister Rosalind's; we look forward to seeing you! Call us to schedule an appointment today!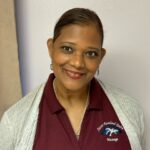 Ruth
I have been a Massage Therapist for over 15 years, having graduated from Minneapolis School of Massage. My modalities include, Swedish, Deep Tissue, Pre Natal & Sports Massage. My favorite modalities are Swedish and Aromatherapy. I enjoy doing massage to help educate on the benefits, as well as to  pamper and relieve peoples pain and discomfort.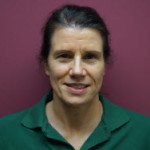 Colleen
As a graduate from St. Catherine's University, I became a physical therapist assistant.  As a PTA, I decided to enhance my skills and also become a massage therapist. I furthered my skills as a massage therapist and became nationally certified in reflexology, which I had great success with. I mostly work with deep tissue massage, where I help relieve pain, soreness and stress that is so common in clients everyday work. The rewards and gratitude I receive from clients are almost instantaneously.  Seeing people smile after they receive a massage is worth the time and effort that it took to become a massage therapist. I will always be a massage therapist because as long as it makes people happy to enhance wellness, it makes me happy.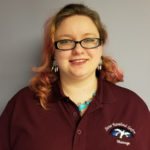 Jenna Anderson
I have been doing massage therapy since I graduated from the Aveda Institute in 2010. I specialize in Deep Tissue, Trigger Point, Pre and Postnatal, Geriatric and Cranial Sacral Massage techniques. My goal is to ensure everyone I see feels better leaving, then when they arrived.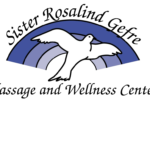 Amele Amakoue
Hello my name is Amele Amakoue, a 2015 graduate of Saint Paul Community and Technical College. I appreciate being able to help people and take care of their aches and muscle pains. My favorite modalities are Trigger point, Deep tissue, Swedish, Relaxation and Prenatal Massage.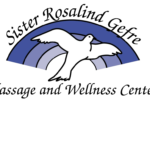 Kelly
Kelly has been a massage therapist with Sister Rosalind's since graduating from St Paul College in 2017. She specializes in relaxation and trigger point massage. Kelly enjoys working with the elderly and is very patient and kind. She is also certified in aromatherapy.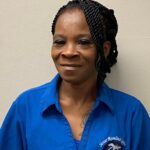 Tina
Hi, my name is Tina. I love what I do and proud to be a massage therapist at Sister Rosalind's. I am competent in all depths of massage–light to deep. I enjoy working on people of all ages and am experienced in bodyworks, reflexology and trigger point therapy. I am so happy to be part of this team.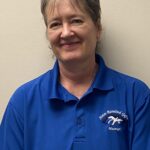 Natalia
Natalia is a successful graduate of the St Paul College Massage Therapy program. She has a real passion for massage therapy, health and wellness–with many years of experience in healthcare. She specializes in Swedish, deep tissue, trigger point therapy, sports massage and aromatherapy. Natalia incorporates cupping into her massages and has experience with craniosacral work. She enjoys working with clients to resolve chronic pain by adjusting each massage to the individual client and has a very caring and professional presence.