Sister Rosalind's works with highly trained therapists, who have committed on average, 700 to 1000 hours of training! Each therapist is course certified, licensed per local city/state requirements and many of them nationally certified. Our dedicated staff members are here to serve your individual needs from relaxation to rehabilitation. Thank you for choosing Sister Rosalind's; we look forward to seeing you!
Joe Nehring


I graduated from Sister Rosalind Gefre Schools of Professional Massage in 1999. I have been employed in the Sister Rosalind's Massage Burnsville Clinic ever since. I am trained in Deep Tissue, Pregnancy massage, Myofacial release, Sports massage as well as touch of stone and essential oils. I specialize in Reflexology and Connective Tissue Massage.

Mary W


I have been a graduate of Sister Rosalind's School of Massage since 1995. After my training I went to work for Sister Rosalind's Burnsville Clinic and have been here since graduation. My focus is in Deep Tissue, Connective Tissue and Pregnancy Massage.

Scott

I graduated from Sister Rosalind's School of Massage in 2010 and have been working here ever since. I work with clients using a variety of modalities. I specialize in deep tissue, trigger point, sports massage and Swedish relaxation. I start off giving the type of massage I would want to receive and make adjustments to each client's wants & needs from there.

Kristen

 Payne


I graduated from Sister Rosalind's School of Massage in 2002 and I have been loving it ever since. I continued my education in 2006 with my passion for Soft Tissue Injury Rehabilitation. My massages contain this along with Deep Tissue, Myofascial Release, and Trigger Point Therapy.

JoAnne Osowski

I attended Minnesota School of Business and have been a Massage Therapist for over 10 years. While working as a CNA I decided to pursue a career in massage. I've always considered massage a form of healthcare and feel I've done my job when I've helped relieve a client's stress or tension and provided pain relief. The power of touch is amazing! I am trained in Swedish, Deep Tissue, Trigger Point and Reflexology.

Krystal Willbanks

I graduated in 2011 from Everest Institute for Massage Therapy. I joined Sister Rosalind's in 2016. I utilize Deep tissue, Swedish, Trigger point and Myofacial release in most of my massages. I also do pregnancy massage. I'm so happy to be here and be able to work with such great people. Knowing that massage therapy is so beneficial to so many is what I love most.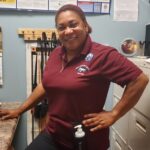 Gladys
I am a 2022 graduate of The Massage School of St Paul. My specialties are Swedish relaxation and deep tissue. When I was a CNA at Regions hospital my patients encouraged me to become a massage therapist because I gave the best back massages. I'm excited to start my career in helping people here at Sister Rosalind's.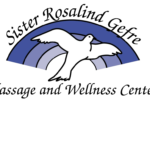 Ariel
I graduated from the Baltimore School of Massage in 1991. I have 30 years of experience in private practice–specializing in injury including orthopedic assessment with a focus in prevention, functional stability and longevity. I use many modalities such as Swedish relaxation, deep tissue, sports, neuromuscular, and cranial sacral.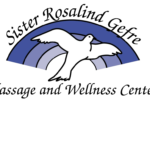 Karla
I graduated from Minneapolis School of Massage & Bodywork in 2006. I view massage therapy as an art as well as a science supporting clients in healthy stress management. I see myself as a holistic practitioner. I have focused trigger point training, with complimentary training in deep tissue, relaxation, acupressure and cranial sacral.