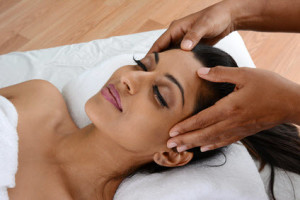 Therapeutic massage is an umbrella term that's used to describe various massage techniques that are used to treat injuries, pain and discomfort.
Therapeutic massage provides therapeutic benefit whereas a relaxation massage for instance is performed to simply help someone relax.
More than a luxury, therapeutic massage can be a powerful tool for taking charge of your health and recovering from illness or injury. From reducing stress to alleviating muscle spasms to fighting insomnia and osteoarthritis, therapeutic  massage offers many health benefits including but not limited to:
Improved circulation
Enhanced breathing
Improved posture
Relief for tight muscles
Increased flexibility
Enhanced skin tone
Increased energy levels
Enhanced feeling of well-being
Improved mental alertness
Relief from painful headaches
Enhanced peace of mind
Improved sleep
At Sister Rosalind Massage & Wellness centers we offer a variety of massage types to choose from. With variations in pressure, technique and areas of focus we're able to tailor each massage session to the specific needs of every client.
In this hectic, fast-paced life, massage is a great way to rejuvenate your mind, body and soul. Schedule a massage therapy appointment today.