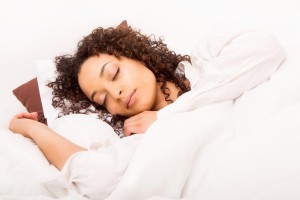 Getting a good night's sleep is important for people of all ages. With work, kids, volunteering, and everything in between it can be a challenge to keep a regular sleep schedule.
Lack of sleep night after night will compromise your health and can even shorten your life.
In fact, according to sleep specialists at the University of Pittsburgh School of Medicine and Western Psychiatric Institute and Clinic, a number of internal functions can be negatively affected by inadequate sleep including the heart, lungs, and kidneys. Yikes!
3 Ways Regular Massage Encourages Deep Rest
It boosts serotonin. Serotonin levels are typically low in people who have trouble sleeping and wake throughout the night.
It reduces stress. High levels of cortisol, the "fight or flight" hormone, can disrupt sleep patterns significantly.
It reduces pain. Pain interrupts sleep, and the lack of sleep often makes pain worse. Massage therapy reduces pain by increasing blood flow to the joints and muscles, helping you relax.
Schedule your massage today and be on your way to a more refreshed and rested self!