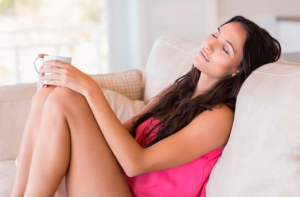 The kids may be well into their new school routines but there are many moms out there left wondering how they are going to endure another nine months of marathon running by 9am every weekday?
"Eat your breakfast…did you brush your teeth…don't forget your backpack…don't miss the bus!" It can be downright exhausting and stressful.
It's important to make time for yourself and find ways to ease the tension, reduce stress and relax. Here are 5 things you can do to help de-stress and unwind.
Take a 10 Minute Walk – Going for a 10 minute walk will help to clear your head and boost endorphin's which, in turn, reduces stress hormones.
Turn On Some Music – Classical music can be particularly soothing, it slows heart rate, lowers blood pressure and even decreases levels of stress hormones.
Move Your Body Everyday – Moving your body is important to combat stressful reactions. The key is to move your body every day. Identifying the type of exercise that you enjoy is key to developing a regular exercise routine.
Get Some Fresh Air – If you are cooped up inside all day, take a few minutes to get outside in the sun. (remember your sun block) A little time in the great outdoors can improve your mood and help you relax.
Get a Massage – Massage is a great way to free yourself of tension and relax. Adding aromatherapy oils such as chamomile or lavender can provide additional benefits.