Sister Rosalind's works with highly trained therapists, who have committed on average, 700 to 1000 hours of training! Each therapist is course certified, licensed per local city/state requirements and many of them nationally certified. Our dedicated staff members are here to serve your individual needs from relaxation to rehabilitation. Thank you for choosing Sister Rosalind's; we look forward to seeing you! Call us to schedule an appointment today!
Kim – Kim began her journey with Sister Rosalind's Schools and Clinics of Massage in 2005 with a background in nursing and early childhood education.  While working at Children's Hospitals and Clinics of MN, she observed biofeedback, aromatherapy, and therapeutic massage used to help, heal and comfort children undergoing chemotherapy.  This exposure inspired Kim on her path. In November of 2008 Kim began working as a professional massage therapist and the love affair continues today.  Kim's favorite techniques include myofascial release, Swedish, pregnancy, sports and geriatric massage. "I greatly enjoy the variety of clients and the work is never boring."
Colleen – As a graduate from St. Catherine's University, I became a physical therapist assistant.  As a PTA, I decided to enhance my skills and also become a massage therapist. I furthered my skills as a massage therapist and became nationally certified in reflexology, which I had great success with. I mostly work with deep tissue massage, where I help relieve pain, soreness and stress that is so common in clients everyday work. The rewards and gratitude I receive from clients are almost instantaneously.  Seeing people smile after they receive a massage is worth the time and effort that it took to become a massage therapist. I will always be a massage therapist because as long as it makes people happy to enhance wellness, it makes me happy.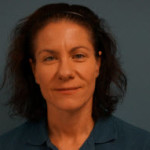 Christine  –  I am a graduate of Sister Rosalind's School and have been doing massage for 14 years.  Massage promotes healing & helps people reconnect to their bodies, whether they are rehabilitating an injury, counteracting the effects of stress, or striving to enhance their athletic performance.  I am trained in a wide range of techniques and customize each session to the client's need.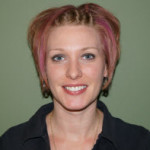 Melissa  – I graduated from Sister Rosalind's School of Massage in the spring of 2005.I have worked at the clinic here since 2007.I am Certified (930 hours of school), Licensed (Saint Paul), and Nationally Certified (NCTMB, Nationally Certified Therapeutic Massage and Bodywork). I am currently working on certification to teach/instruct infant massage. I work allot with Therapeutic Massage, Deep Tissue, Swedish and Pregnancy. I integrate other modalities into most massages per clients' needs, such as, MFR (myofascial release), TrP (trigger point therapy) and Sports. Massage is a wonderful thing that we all need. Whether you are stressed, injured, live with chronic pain or simply just need to relax this is the place to be.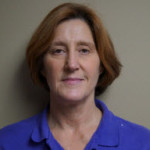 Pam – After becoming discouraged by traditional Western medicine practices in my personal healing quest, I explored alternative methods.  These newfound approaches proved to me that optimal health was best achieved through balanced living and not through the unnatural course of symptom management. This knowledge precipitated a lifestyle change, including the pursuit of a career in massage therapy.  My journey has been long and indirect. I received a BA in music from the U of M, spent 5 years active duty Air Force, 15 years in the computer field, with certification from Center Point Massage and Shiatsu Therapy School in mid-2004. As a massage therapist, I facilitate the healing process by empowering clients to become well balanced. Rehabilitative and headache therapies I consider to be my specialties.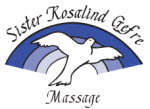 Wendy – I am licensed and nationally certified by NCTMB in massage. Continuing education has focused on Esalen style relaxation, deep tissue massage and a variety of other approaches. I have additional training in somatic movement studies. Educational background and interests are rooted in dance and movement. I have been working as a massage therapist since 2010. In addition, I have degrees in dance and occupational therapy. I thoroughly enjoy engaging with clients in body centered work.
S
arah McMahill – My journey into bodywork started when I was teenager in chronic pain.  I started receiving chiropractic care, acupuncture, and Myofascial Release Therapy (MFR) and after nearly a decade of intermittent sessions, I finally found relief.  Even though I had been receiving wonderful pain-management care it wasn't until my fifth year of college when I had an experience that completely changed my career-path thinking. Feel free to ask me about that experience when you come in for your session. 
To make a long story short, I graduated from Southwest Minnesota State University in 2003 with a bachelor's in theater, art and English with an emphasis in creative writing.  I then moved to Minneapolis and attended Saint Paul College where I received my Massage Therapy Certificate in the spring of 2004. I took several workshops outside of college including Qi Gong, Chair Massage, and Thai Yoga Massage. When I attended Saint Paul College for massage, I knew that I wanted to specialize in MFR. The myofascial release seminars I took from John Barnes are MFR 1, MFR 2, Unwinding, Advanced Unwinding, Fascial-Pelvis, Cervical-Thoracic, Pediatrics, Equine, and Women's Health.  Even though myofascial release is my specialty I incorporate other modalities (Swedish, Trigger Point Therapy, Sports Massage, Proprioceptive Neuromuscular Facilitated Stretching, Lymphatic Drainage, and Reflexology) to assist the healing process.  In 2002 I became active in the Minnesota Chapter of the International Enneagram Association.  In October 2014, I'll be starting a certification course to become an enneagram coach.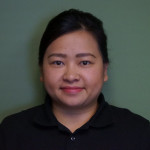 Judy Yang – 
My name is Judy Yang, and I completed the Massage Therapy Program with Everest Institute in 2011. I have been working as a therapist since 2011. Massage is a natural approach to healing; and I am proud to be a massage therapist. Using the knowledge and skills obtained during school and working in the field gives me a good foundation to feel competent as a therapist. I use different techniques from these modalities, swedish, sports, lymph drainage, prenatal, deep tissue/trigger point, and myofacial release. 
It is very important to me that I listen to my clients and do my best at delivering great service. I believe adding my intuitive touch to each session enhances my approach to bring balance to the mind and body.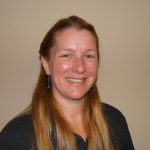 Laura Tunison – Hello, I have been working as a massage therapist for two years.  I received my Associates Degree in Clinical Sports Massage through Saint Paul College in 2014. I have a unique background in the medical field- I spent seven years as a nationally registered EMT and an Emergency Technician in a Level 1 Trauma Center. I also worked as a Dialysis Technician.  I love animals and spent some time working as a Veterinary Technician. I am a Certified Equine Sports Massage Therapist.  I am currently in school for my Bachelor's Degree in Exercise Science with a goal to get my Master's Degree in Kinesiology.  Have a great day- the future is bright!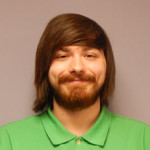 Zachary Post – Sister Rosalind works with highly trained therapists, who have committed on average, 700 to 1000 hours of training! Each therapist is course certified, licensed per local city/state requirements and many of them nationally certified. Our dedicated staff members are here to serve your individual needs from relaxation to rehabilitation. Thank you for choosing Sister Rosalind's; we look forward to seeing you!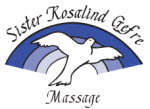 Emily Larson – CMT, LMT – I am a graduate of Aveda Institute Minneapolis, having graduated in September 2016. I happened to stumble across Massage Therapy, and have been in love with it ever since. I very much enjoy helping people love and understand their bodies, as well as being able to help them become more happy and healthy. As a firm believer in treating the body holistically, I believe that massage therapy is a wonderful option to have, and that it truly works wonders for the body. Some of my techniques include Trigger point, Deep Tissue, Pregnancy Massage, Foot Reflexology & Swedish Massage. I strongly believe that I am able to bring my intuition to the table to help my clients get the most out of their session.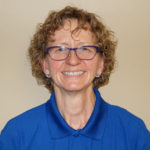 Diane Marshman – Hi, my name is Daine Marshman. You can identify me by my loon earrings! I am a nature lover at heart. After receiving my first massage, it become a life changer for me. I enrolled in National American University in the Massage Therapy Program, it was November 23rd 2009 when I received my Diploma! Using Mindfulness; picture yourself in a place where there are no hassles, worries or aches. I have a tendency to put my clients at ease and fully relaxed. If you fall asleep, that's a compliment to me!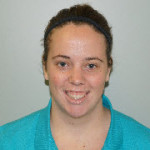 Kathryn Kuhlmann  – What first got me interested in massage has a lot to do with family. My paternal grandparents visited biyearly from Colorado up until 2004 and my grandma always used to teach me the new things she learned from a cousin of mine who is a massage therapist. As time wore on people used to tell me I was really good at giving back rubs. It didn't take long from there for me to decide to do this full time.  I was 10 years old when I decided to follow this path and I am now 22. I firmly believe massage is part of why God put me in my family. Once in school I learned about the many ways massage helps people mentally and physically. There is nothing more rewarding in this job to be able to feel an improvement in a person's muscles and see the relief on their face by the end of the session.  After touring three different schools I ended up deciding to go to Sister Rosalind's school in West St. Paul and I haven't looked back. I graduated in December 2010 with the 800 hour massage certificate and Chair 2 certificate for an extra 35 hours of education.  Currently my biggest dream with massage is to take my skills with me where ever I land doing full time missions work. My current dream country is to be in Morocco where I went on a Global Team with River Valley Church in April of 2012.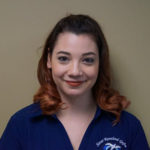 Kelly Stafford – I graduated from Saint Paul College in 2013. I am a Massage Therapist as well as a Esthetician and Make-Up Artist. The career field I am in allows me to use my abilities to do what I enjoy, most which is working with people and giving them a positive experience. I pride myself on my skills in relaxation massage. My favorite part of my massage is putting my clients in a complete state of relaxation and eliminating any stress. In my spare time I enjoy reading and traveling. I also have an enormous passion for history and enjoy learning new things.